Best Korean BBQ in Los Angeles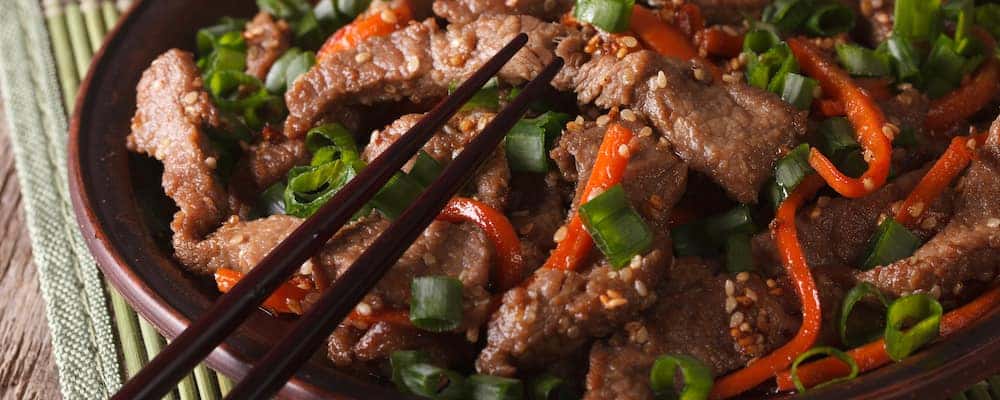 Authentic Korean BBQ has become a staple in Koreatown, LA – much to the delight of Angelinos. Whether you go for the delicately spiced, perfectly cooked meats, or the welcoming, friendly atmosphere, there's something about it that pulls you in and keeps you coming back for more. Find your next favorite Korean BBQ spot in the Los Angeles area with our guide below!
Parks BBQ
If you demand only the finest, then Parks is for you. Considered by many to be the finest Korean restaurant in the Manhattan Beach area, their menu features perfectly cooked American wagyu and prime Angus beef cuts, as well as short ribs, pork belly, seasoned shrimp, and other delights.
Location: 955 S. Vermont Ave, G, Los Angeles, CA
Kang Ho-Dong Baekjeong
Friendly service, a welcoming atmosphere, and tender meats and veggies cooked to perfection have made Baekjeong one of the most popular stops in the Hawthorne region. Drop into the original Koreatown location, or visit one of their many locations around the area for what locals call the "most reliable Korean BBQ in town."
Location: 3465 W 6th St., Los Angeles, CA
Soot Bull Jeep
Delicious old-school Korean BBQ cooked over coals while you wait. Soot Bull Jeep specializes in traditional favorites with a modern flair and unique smoky flavor that make it well worth the trip from Long Beach.
Location: 3136 W 8th St., Los Angeles, CA
Genwa Korean BBQ
Critics and celebrities are huge fans of Genwa's maximalist approach to BBQ, offering a wide variety of authentic sides to perfectly compliment their well-executed entrees, it's little wonder it's become a Westside staple for those who know barbecue.
Location: 5115 Wilshire Blvd., Los Angeles, CA
More from South Bay Mazda
Not only can you find the best sunsets in the world here, but Los Angeles also offers more tasty food per square mile than anywhere else on the west coast – and we're happy to share! Try one of the suggestions above or click on over and learn about our favorite dim sum restaurants, breakfast spots in Manhattan Beach, the best Redondo Beach pier options for you and your Palos Verdes area guests to relax and take in the sights tonight, or the nearest flower shops in Los Angeles.
Latest LA Community Tips
If you find yourself looking for food in Culver City, you're in luck. There are a variety of restaurants to choose from! And if you're looking specifically for Mexican food, you won't have any trouble finding an amazing place as there are many Mexican restaurants Culver City has to offer. After watching the sunset in…

Whether you want a single rose or a bouquet of flowers for your valentine this year, you can find something special from one of the top five Los Angeles florists. There are plenty of options nearby so be sure to check them out and see which one has what you're looking for this Valentine's Day….

Authentic Korean BBQ has become a staple in Koreatown, LA – much to the delight of Angelinos. Whether you go for the delicately spiced, perfectly cooked meats, or the welcoming, friendly atmosphere, there's something about it that pulls you in and keeps you coming back for more. Find your next favorite Korean BBQ spot in…