4 of the Best Spots to Watch the Sunset in Los Angeles, CA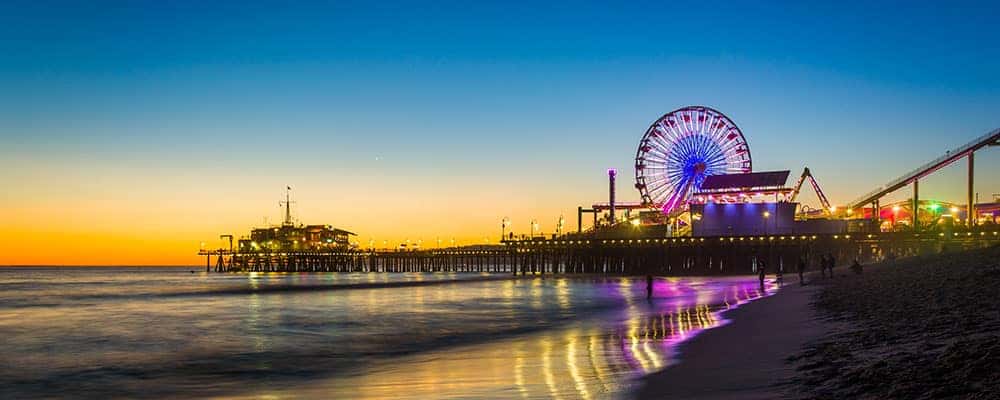 Looking for a great place to catch a sunset? Los Angeles is full of breathtaking spots — some are well-known and others are hidden gems.
South Bay Mazda
has put together a short list of some of our favorites. Read on to learn more about where to go for the best views in Los Angeles, CA!
Santa Monica Pier
Although its a popular tourist spot, locals still flock to the Santa Monica Pier to kill time in the arcade and ride the solar-powered Ferris wheel. There's a charm to the Santa Monica Pier that can't be ignored, especially as the sun sets and the lights of Pacific Park kick on.
Address: Ocean and Colorado, Santa Monica, CA
Griffith Observatory
Griffith Observatory is another popular spot, but it truly does offer one of the best views of Los Angeles at dusk. It rests on the slope of Mount Hollywood in Griffith Park, overlooking Downtown Los Angeles, Hollywood, and the Pacific. Admission is free and photo opportunities are endless.
Address: 2800 E. Observatory Rd., Los Angeles, CA
El Matador State Beach
El Matador State Beach is known for its beautiful rock formations and caves. Follow the trail and stairs from the parking area to the beach to enjoy the sunset and ocean view. Plan to make an evening of your visit? Be sure to bring snacks, because El Matador State beach is mostly scenic.
Address: 32215 Pacific Coast Highway, Malibu, CA
Ascot Hills Park
Looking for a nice quiet spot to enjoy the sunset? Los Angeles' Ascot Hills Park is perfect; you'll find gorgeous scenery, hiking trails, an amphitheater, and a view of Downtown LA. Parking is free.
Address: 4371 Multnomah St., Los Angeles, CA
Learn More About Los Angeles with South Bay Mazda!