Buying vs. Leasing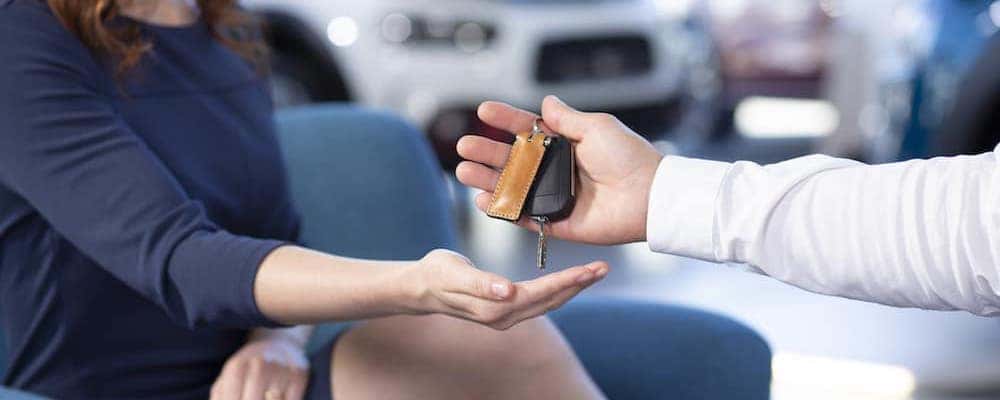 When choosing your next new Mazda, keep in mind that you have different financial options! When considering leasing vs. buying, you'll notice some benefits you won't get when applying for financing on a new Mazda model. In order to find the best option for you, take notes of what you can afford, what your needs are, and compare the benefits of both financing and leasing to see which best fits your needs. If you need help figuring out a plan, contact us at South Bay Mazda.
Benefits of Buying
Ownership: When you buy a vehicle, you're free to do with it as you please. You own it, so there aren't any restrictions as to what you can do with it concerning customizations and more!
Customization: You can make all of the stylistic and mechanical changes you want when you own the vehicle. Make it stand out on Manhattan Beach roads as much or as little as you want.
No Mileage Restrictions: If you tend to be in the vehicle more often than not, it's probably better to buy. When you lease a vehicle, there are mileage restrictions you need to stick to.
Ability to Sell: If you decide to buy, you aren't locked into a lease agreement meaning you can sell your vehicle whenever you choose.
Less Overall Cost: While buying a vehicle means more money up front, the closer you are to paying off the loan, the less expensive it is. With leasing, the payments may be lower, but you'll be making steady payments as long a you continue to lease.
Financing Options: Car financing is pretty straightforward and open to those with great, and even sometimes bad, credit. You even have the option to refinance for a lower interest rate and lower monthly payments.
Benefits of Leasing
Lower Payments: Leasing a vehicle means lower monthly payments as well as a lower down payment.
Less Sales Tax: In most states, leasing a vehicle drastically lowers the sales tax. In some cases, you only have to pay tax on the amount you put down for the down payments and for monthly payments.
Trade-Ins: Once your lease ends, you can pay any remaining fees and drive off in your next Mazda model of choice.
Great Coverage: When leasing, most regular maintenance is covered and the warranty covers any issue stated in the agreement as long as you don't go over the mileage limit.
High Approval Rate: Even if you're denied for a car loan, you could be approved for a lease.
Options: There are plenty of vehicle options. You can choose the newest model with the most up-to-date technology or lease a more basic model. The choice is yours and you can find plenty of options.
Explore Leasing and Financing Options at South Bay Mazda
Whichever option you choose, we at South Bay Mazda can help you find the lease or loan you need. Check out our financing and lease specials, learn about the i-ACTIVSENSE® safety features, where Mazda is from, who makes Mazda, to check out the Mazda CX-30 price, Mazda CX-30 specs, even compare models like the Mazda CX-3 vs. Honda HR-V or Mazda3 vs. Mazda6 to ensure you've chosen the right model, then make your way to our dealership near Redondo Beach. Be sure to explore our Mazda CX-5 lease specials while you're here. While you're here, be sure to explore our overview of leasing with less-than-ideal credit.