Floral Shops in Los Angeles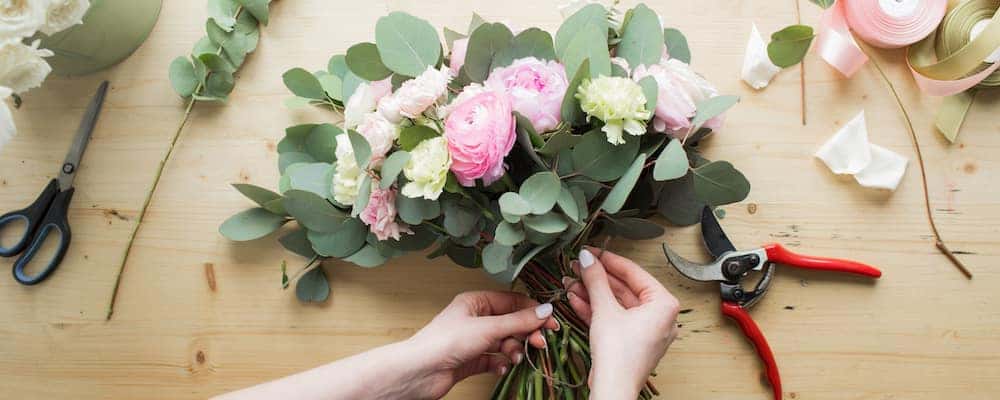 Whether you want a single rose or a bouquet of flowers for your valentine this year, you can find something special from one of the top five Los Angeles florists. There are plenty of options nearby so be sure to check them out and see which one has what you're looking for this Valentine's Day.
5 Best Flower Shops Los Angeles Has to Offer
Westwood Flower Garden – Located in Westwood Village, Westwood Flower Garden offers plenty of romantic, full-looking bouquet options for your Valentine this year. Whether you're looking for a smaller arrangement or a box of roses, this floral shop can provide.
Flamingo Flowers – Flamingo Flowers offers next-day delivery for those orders that slipped your mind. From a classic bouquet to over 50 roses, you'll find a beautiful arrangement your date is sure to love.
The Hidden Garden Floral Designs – Hidden Garden Flowers provides single orders as well as multiple options for special occasions. You can even get same-day delivery on some orders.
Larchmont Village Florist – This local flower shop has plenty of Valentine's Day options your sweetheart will love. Visit Larchmont Village Florist at their new location and pick up the perfect arrangement today.
Western Flowers – The flowers from Western Flowers are not only beautiful but also affordable. Find what you're looking for and save on a gift this Valentine's Day.
Online Flower Delivery
Urbanstems, SoCal Pedals, and even BloomNation are great ideas for those last minute flower orders online. Each order is picked from local florists and delivered directly to you. It's best to get your orders in as soon as you can to ensure on-time delivery, though some orders may qualify for same-day delivery. Pick out the flower arrangement you like and have it delivered to your doorstep in time for Valentine's Day!
Let South Bay Mazda Help Out!
Not only can we help you into the new or used Mazda you've been looking for but we can keep you in the loop of the local goings-on as well our favorite Dim Sum restaurants to try out, fun things to do in Redondo Beach, our favorite restaurants in Torrance, and more! Contact us at South Bay Mazda to learn more or with any questions.
More Local Tips for the Torrance Area
If you find yourself looking for food in Culver City, you're in luck. There are a variety of restaurants to choose from! And if you're looking specifically for Mexican food, you won't have any trouble finding an amazing place as there are many Mexican restaurants Culver City has to offer. After watching the sunset in…

Whether you want a single rose or a bouquet of flowers for your valentine this year, you can find something special from one of the top five Los Angeles florists. There are plenty of options nearby so be sure to check them out and see which one has what you're looking for this Valentine's Day….

Authentic Korean BBQ has become a staple in Koreatown, LA – much to the delight of Angelinos. Whether you go for the delicately spiced, perfectly cooked meats, or the welcoming, friendly atmosphere, there's something about it that pulls you in and keeps you coming back for more. Find your next favorite Korean BBQ spot in…