---
What country are Mazda cars made in? Mazda models are manufactured in a variety of countries around the globe, but the brand is based in Japan with its flagship plant in Fuchu, Aki District, Hiroshima Prefecture. Mazda models have been produced here since the brand's founding in 1920.
Mazda actually began as a producer or 3-wheel motorcycles known as "Autorickshaws." Following that, the brand grew to producing motorized carts, and began taking the lead with technologies helped chart the course for the industry. Read on to explore Mazda history with South Bay Mazda and learn about the countries Mazda models are made in!
Who Owns Mazda Motor Corporation?
Japanese industrialist and businessman Jujiro Matsuda founded Mazda in 1920 in Hiroshima, Japan. You may be surprised to find out that Mazda was known originally for their 3-wheeled carts! Mazda brought out its first passenger vehicle in 1940 and built its lineup in response to market demand for affordable cars, with more compact designs for cars, trucks, and three-wheeled vehicles. These new models spurred the creation of the legendary Mazda rotary engine in the early 1960s.
What Country is Mazda Made In?
As mentioned above, Mazda production is based in Japan. Currently there are 3 Mazda manufacturing facilities in Japan, and several more in North America. When it comes to multiple production facilities, where is Mazda from in Japan and North America? Two Japanese plants are located in Hiroshima, Japan with a third in Hofu, Japan. North American models are produced by the Auto Alliance International facility in Flat Rock, Michigan, and the Kansas City assembly plant in Claycomo, Missouri. Curious about where specific Mazda models are manufactured? Check out the guide below:
MAZDA3 Models — Mazda3 models are produced at the Japan facility in Hofu, Yamaguchi, Japan. Engine and transmission production for these models takes place in the Hiroshima plants.
MAZDA6 Models — The North American facilities, co-owned by Ford, take care of these models. You'll find one in Flat Rock, Michigan and the other in Claycomo, Missouri.
MAZDA5 Minivan, MAZDA CX-5, MX-5 Roadster, RX-8 — These models are made in the Hiroshima facility in the Miyoshi ward. This location focuses on performance Mazda models.
Mazda SUVs and Sedans — The rest of the Mazda lineup is produced in Mazda's Japanese plants.
Co-ownership with Ford means the two brands can benefit from the same well-designed chassis. The North American facilities are able to mass-produce quality models and deliver them to your local dealership — so you can check out 2020 Mazda models for sale in Torrance as soon as possible!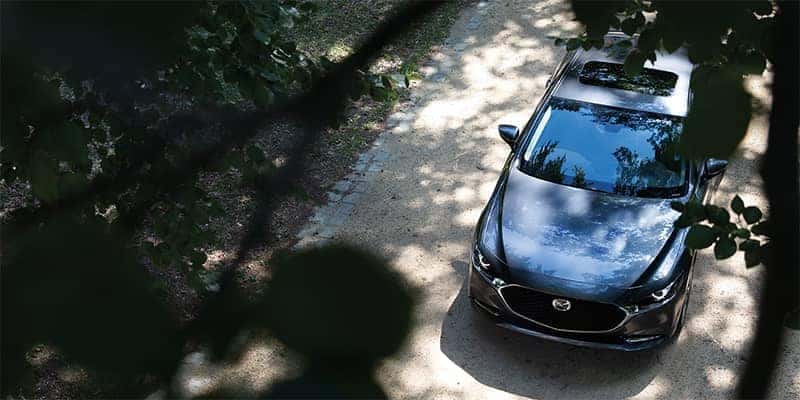 Discover Your Favorite New Mazda Vehicle at South Bay Mazda!
We hope you enjoyed our answer to "Where is Mazda from?" At South Bay Mazda, we're proud to serve the Manhattan Beach and Hawthorne areas with a wide variety of Mazda vehicles at a great price — and lots of useful info! Visit us in Torrance to learn more about stellar IIHS safety ratings for the Mazda CX-5 and other models. Our finance team is happy to help with any questions you may have about buying vs. leasing your next Mazda vehicle, to learn about the Mazda CX-30 specs, and more. Contact us to get started today.