---
Redondo Beach Mazda drivers love the thrilling experience of driving to all the great things to do in Redondo Beach. When you see them on the roads, have you ever wondered who owns Mazda? The answer's simple: Mazda is owned by the Mazda Motor Corporation, based near Hiroshima, Japan. The Ford Motor Company bought stakes in the company in 1979, and owned over 33 percent of the company by 1995. However, Ford sold all its Mazda shares in 2015.
Where is Mazda Made?
Most Mazdas come to the Manhattan Beach roads from factories in Japan. Other Mazda factories are located in Thailand, Vietnam, Malaysia, Russia, China, and Mexico. By 2021 Mazdas will be produced in the United States for the first time since 1992 when the company opens a large production facility in Huntsville, Alabama in partnership with Toyota. This new facility is predicted to manufacture over 300,000 vehicles a year, and create over 4,000 jobs. If you drove a classic Mazda MX-6 in Hawthorne from 1987 until 1992, it was likely made at the Flat Rock Assembly Plant in Flint, Michigan.
Since 1987 Mazda North American Operations have been located nearby in Irvine, where they employ over 450 people. They handle sales, marketing, parts and customer service support for cars sold at over 600 Mazda dealerships in the United States and Mexico.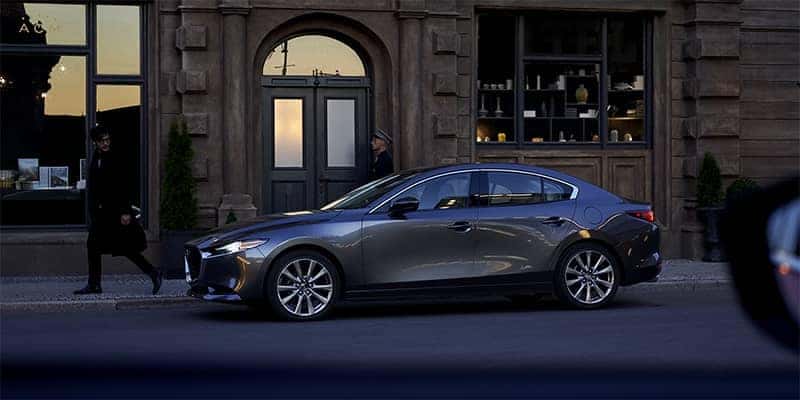 What Does the Mazda Name Mean?
The company that makes Mazda vehicles was originally named "Toyo Cork Kogyo Co., Ltd", as a producer of manufacturing machine tools. The name "Mazda" appeared in 1931 with the Mazda-Go auto rickshaw. While every vehicle produced by the company from that point carried the Mazda name, the company itself did not adopt the name until 1984. Where did the name come from? It came from two sources, the first being Ahura Mazda, the Persian god of light and wisdom. The second source would be a derivation from the name of the company's founder, Jujiro Matsuda (pronounced "Mazda" in Japanese).
Visit Torrance's Mazda Dealer: South Bay Mazda!
Whether you buy or lease a Mazda, Long Beach drivers will feel right at home at South Bay Mazda. Check out our new vehicle specials, learn about the Mazda CX-5 trims, Mazda CX-30 specs, even about a hand wash car wash vs. a touchless car wash, and contact us with any questions you have about Mazda.