Mazda Airbag Recall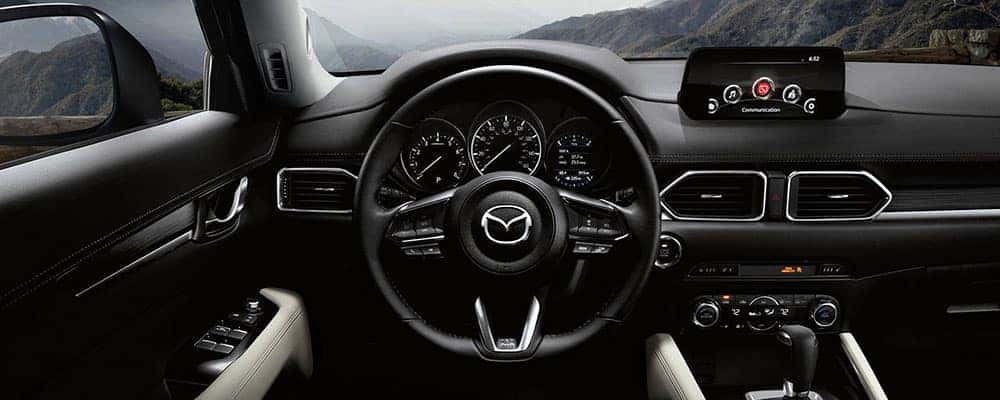 Mazda is recalling around 270,000 vehicles fitted with faulty Takata airbags. The reason is: these airbags can explode and send shrapnel into the air, posing a serious danger to occupants. So far, 23 deaths and over 300 injuries have been attributed to these airbags, according to the National Highway Traffic Safety Administration (NHTSA). In certain conditions, the chemicals used to inflate the airbags degrade, causing the airbags to inflate and explode with potentially life-threatening force. Read on to learn more about the Mazda airbag recall, and what to do if your vehicle is affected.
Mazda Airbag Recall Q&As
Q: Does this recall apply to all airbags in my Mazda vehicle?
A: No—only to select driver and/or passenger frontal airbags on affected vehicles.
Q: Which part of the airbag needs replaced?
A: The airbag inflator is under recall, so its the only part that'll be replaced.
Q: What will the repair cost?
A: Your trusted Mazda dealer will replace the airbag inflator at no cost to you.
Q: My airbag light is on. Does this mean my car is affected?
A: Not necessarily. The airbag indictor light will not alert you to the situation described above. Schedule a service appointment if your airbag indicator light is on.
Is My Car is One of the Takata Airbag Recall Vehicles?
Currently, the Mazda airbag recall pertains to the following vehicles:
2003 to 2008 Mazda6
2006 to 2007 Mazdaspeed6
2004 MPV
2005 to 2006 MPV (in locations that are likely to degrade the airbag propellants, which include Alabama, Arizona, Arkansas, California, Delaware, the District of Columbia, Florida, Georgia, Hawaii, Illinois, Indiana, Kansas, Kentucky, Louisiana, Maryland, Mississippi, Missouri, Nebraska, Nevada, New Jersey, New Mexico, North Carolina, Ohio, Oklahoma, Pennsylvania, South Carolina, Tennessee, Texas, Virginia, West Virginia, Puerto Rico, American Samoa, Guam, the Northern Mariana Islands (Saipan) and the U.S. Virgin Islands)
For greater peace of mind, you can also check for recalls on your vehicle by entering its 17-character VIN on Mazda's recall info site.
Contact South Bay Mazda with Questions About Recalls & Repairs!
If you have additional questions, refer to the Mazda recall info site, or simply contact us at South Bay Mazda. We can help you schedule an appointment at our service center if your vehicle is affected, so one of our trained technicians can replace the faulty Takata airbag inflator.