New Year's Eve Events Near Torrance for 2018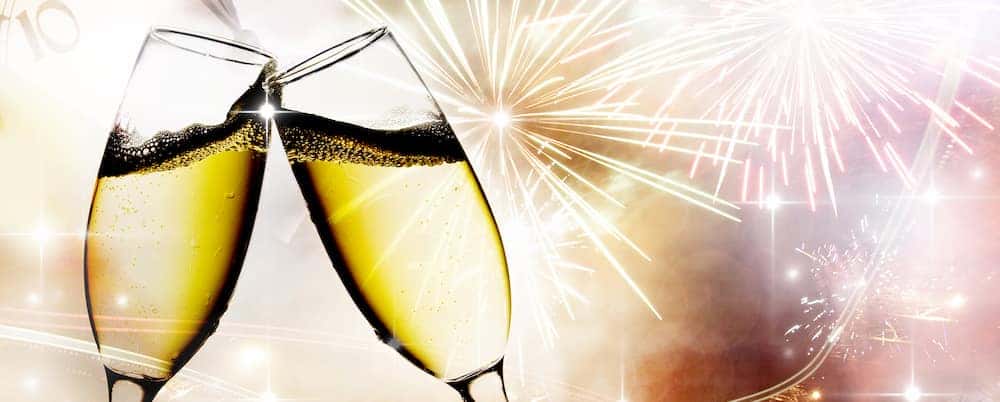 We're approaching the end of one year and the start of another, and we have rounded out some of the best ways to celebrate for New Year's Eve 2018 in the Redondo Beach area. Check out a few of our top picks for New Year's Eve parties and activities near Torrance, Manhattan Beach, and the surrounding areas, and get out and whip up some cheer as we enter the new year!
Hermosa Beach New Year's Celebration
Hosted by the Hermosa Beach Chamber of Commerce, this free New Year's Eve celebration takes place at Pier Plaza in Hermosa Beach. Sing along or just listen to Lou Giovannetti and His Big Band play Frank Sinatra-esque takes on iconic American big-band songs. There will also be two countdowns and ball drops — one for the Times Square countdown and one for the west coast — projected on a 9×12 foot video screen. So, if you have little ones who need to be home before bed time, you can ensure they still take part in the festivities with the first ball drop.
Where: Pier Plaza; 1-11 Pier Ave, Hermosa Beach, CA 90254
When: December 31st at 8:00 p.m.
Cocktails & Confetti on NYE at R10 Social House
Party right by the harbor in a two-story restaurant at R10 Social House in Redondo Beach. Enjoy live music, appetizers, drink specials, and bottle service — all without a cover charge (although reservations for tables and bottles are highly recommended).
Where: R10 Social House; 179 N Harbor Dr, Redondo Beach, CA 90277
When: December 31st at 8:00 p.m.
Midnight in Macau at Shade Manhattan Beach
If you're looking for more revelry, Midnight in Macau at Shade Manhattan Beach may be the New Year's Eve party for you. Feast on Chinese inspired Hors-d'oeuvres, try your luck at set up casino tables, or just hit the dance floor all night long.
Where: Shade Manhattan Beach; 1221 N Valley Dr, Manhattan Beach, CA 90266
When: December 31st at 8:00 p.m.
More From South Bay Mazda
Whether it's helping you to find the perfect vehicle or building city pages chock full of information on the best places to catch an LA sunset, where to find excellent dim sum, or which Redondo Beach restaurant is worth your time, we love helping you get the information you need. Explore the topics available and, if there's something more you'd like to know about, his us up – we live to help!
Latest Local Tips from South Bay Mazda
If you find yourself looking for food in Culver City, you're in luck. There are a variety of restaurants to choose from! And if you're looking specifically for Mexican food, you won't have any trouble finding an amazing place as there are many Mexican restaurants Culver City has to offer. After watching the sunset in…

Whether you want a single rose or a bouquet of flowers for your valentine this year, you can find something special from one of the top five Los Angeles florists. There are plenty of options nearby so be sure to check them out and see which one has what you're looking for this Valentine's Day….

Authentic Korean BBQ has become a staple in Koreatown, LA – much to the delight of Angelinos. Whether you go for the delicately spiced, perfectly cooked meats, or the welcoming, friendly atmosphere, there's something about it that pulls you in and keeps you coming back for more. Find your next favorite Korean BBQ spot in…