How Much Does an Oil Change Cost?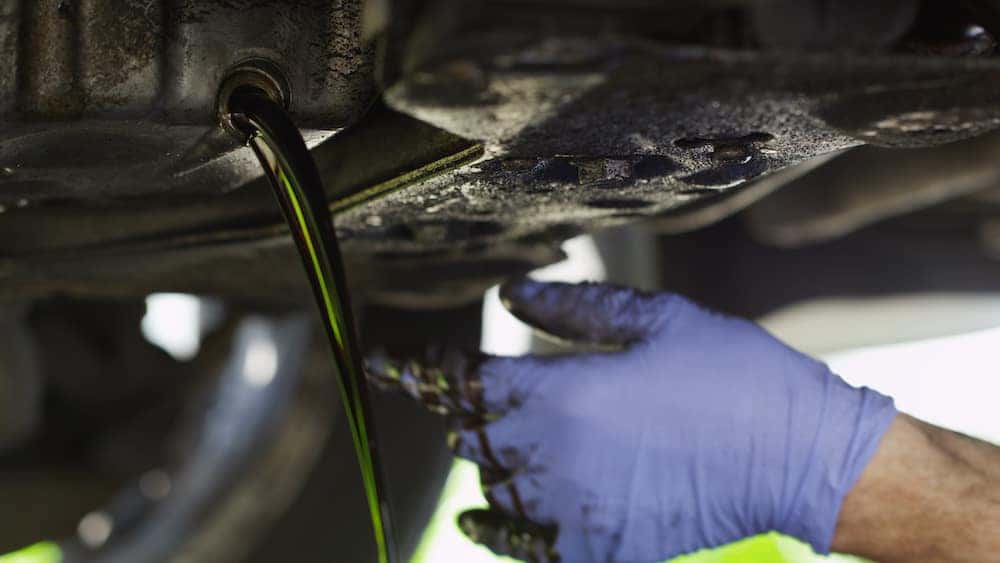 Typically, the average oil change price ranges from $25 to $50 for regular oil, and the synthetic oil change price is around $45 to $70 depending on your Mazda vehicle, what type of oil it requires, and other variables. Oil change coupons at South Bay Mazda can provide a discount on your next oil change. Moreover, if your vehicle is still under Mazda warranty, your oil change could be free. Learn more about our oil change prices and more before making your way to the South Bay Mazda service center.
How Much Does a Synthetic Oil Change Cost?
Synthetic oil tends to be more expensive than conventional oil, and so is changing it. The synthetic oil change price, on average, is between $45 to $70. Designed for high-performance engines, synthetic oil lasts longer than standard oil, but it's not required in most vehicles.
Consult your Mazda owner's manual to see if your model requires synthetic oil. If you want the performance of a synthetic oil at a lower price, a synthetic/conventional blend might be a good choice. Need assistance? Be sure to get in touch with our service center.
Why Turn to South Bay Mazda for an Oil Change?
Depending on South Bay Mazda near Hawthorne for an oil change offers the following perks:
Our experienced, certified Mazda technicians know your model inside and out. Trust that your prized Mazda SUV is being taken care of by experts.
If your vehicle is still under a Mazda warranty or maintenance plan, your oil changes could be included for you at little to no cost.
Regular maintenance tasks like oil changes provide a good time to get other service issues addressed. If you have any issues with your brakes, steering, or ignition, our experienced technicians at South Bay Mazda near Redondo Beach will figure out what the issue is.
Visit South Bay Mazda for a Low-Cost Oil Change in Torrance
We're conveniently located a short drive from Manhattan Beach, so stop by for a fast oil change today at our low oil change prices! Contact us if you have any questions about our models, to compare the Mazda CX-3 vs. Honda HR-V, learn more about our services or the Mazda maintenance schedules, where Mazda is from, the Mazda CX-30 price, who makes Mazda, and more. We look forward to helping you keep your vehicle in top shape on Manhattan Beach roads and beyond.
---
Service Specials at South Bay Mazda