Our Favorite Redondo Beach Pier Restaurants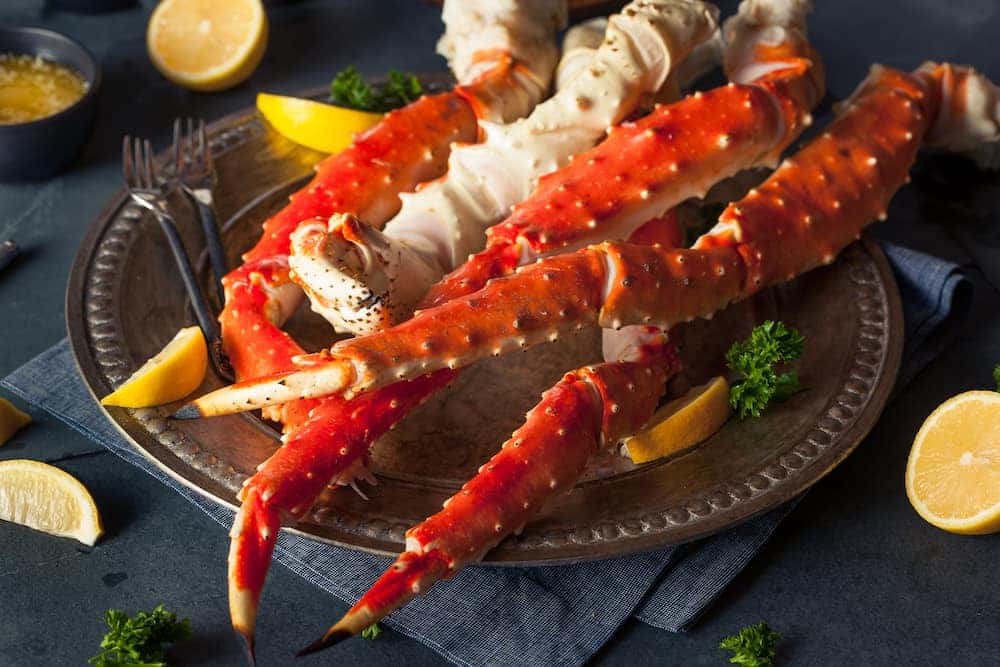 We've already told you to find the best dim sum in Los Angeles, and you know where to catch a good sunset, but if you're heading out from Redondo Beach to the beach, after having some fun in Redondo Beach, we urge you to consider dining at Redondo Beach Pier so you can enjoy one of these stellar eateries.
Barney's Beanery
Barney's offers so much good food it's hard to know where to start. From delicious chili and chowder served in sourdough bowls, to crispy fish, tacos, burritos, barbecue pork, Philly cheese steak sandwiches, you name it and they've got it, and it all looks good. Personally, however, we think you should start with the Waffilus Maximus and go from there.
Tony's on the Pier
A staple at the Redondo Beach Pier for over 50 years, the staff at Tony's Specialize in fresh seafood favorites including smoked clam chowder, calamari steak, smoked salmon, scampi, and more. For the meat eater in your group, they have tender top sirloin, glazed chicken teriyaki, and a variety of other features sure to delight.
Redondo Coffee and Bait Shop
Grab a breakfast of omelets or pancakes or come later for seafood, steak, soup, and other Redondo Beach favorites. And when you're ready to head out on the water and hook the big one, you can even pick up some bait and tackle on your way.
Redondo Beach Crab House
Nothing says coastal living quite like fresh crab and the Redondo Beach crab house has some of the best around. They offer an extensive menu of shellfish so fresh they're still swimming in the tank when you order them and are steamed in the kitchen as you wait.
Mini Chinese
If you're hankering for Chinese takeout drop into Mini Chinese and grab some seafood, noodles, chicken, and beef favorites to go. Just don't forget the fortune cookie!
El Cinco De Mayo
Authentic Mexican food cooked fast while you wait. El Cinco de Mayo serves breakfast, lunch, and dinner items such as burritos, tacos, enchiladas, tortas, and much more all cooked to perfection. Dine in or take out and enjoy the sights while you munch.
What are Your Favorite Redondo Beach Pier Restaurants?
So, did we name your favorites? Let us know in the comments section below then hop in your superior new Mazda Crossover, or even your used Mazda3, and head out for a bite on the beach, at your favorite Mexican restaurant in Culver City, at one of these breakfast restaurants in Manhattan Beach, or even find your favorite floral shop in Los Angeles.
---
Local Tips in LA
If you find yourself looking for food in Culver City, you're in luck. There are a variety of restaurants to choose from! And if you're looking specifically for Mexican food, you won't have any trouble finding an amazing place as there are many Mexican restaurants Culver City has to offer. After watching the sunset in…

Whether you want a single rose or a bouquet of flowers for your valentine this year, you can find something special from one of the top five Los Angeles florists. There are plenty of options nearby so be sure to check them out and see which one has what you're looking for this Valentine's Day….

Authentic Korean BBQ has become a staple in Koreatown, LA – much to the delight of Angelinos. Whether you go for the delicately spiced, perfectly cooked meats, or the welcoming, friendly atmosphere, there's something about it that pulls you in and keeps you coming back for more. Find your next favorite Korean BBQ spot in…