How to Open the Mazda Key Fob and Replace a Dead Battery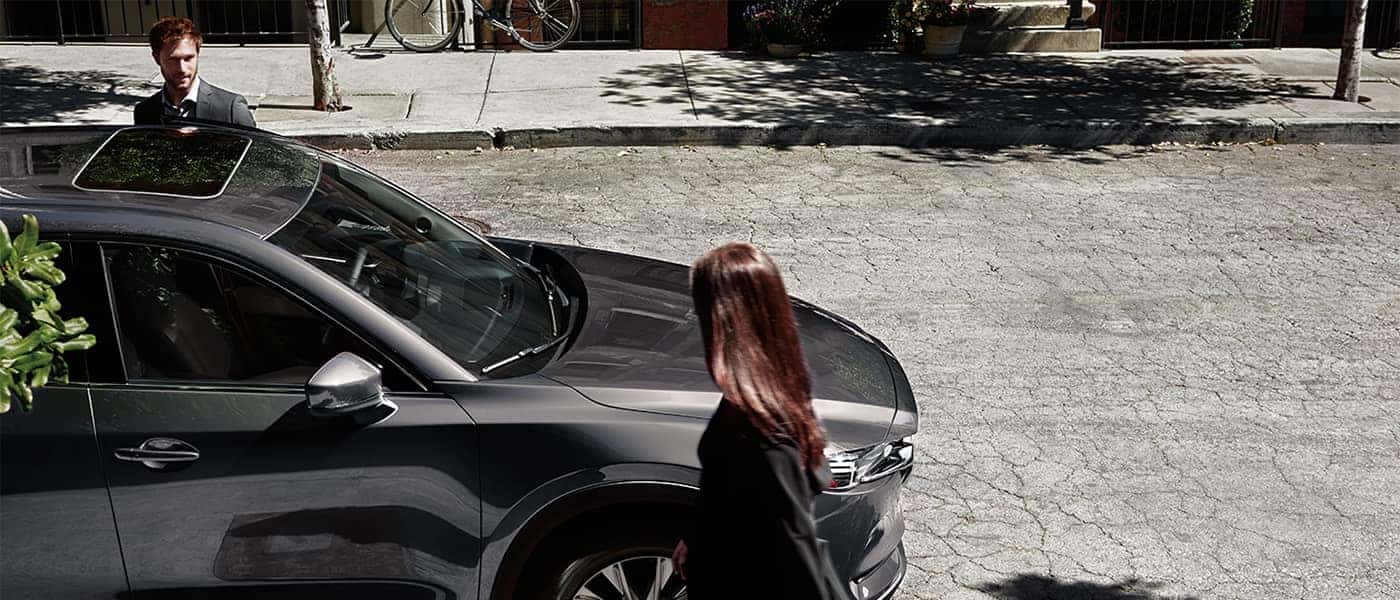 ---
No one loves clicking their unlock button only to find their battery is dead. Fortunately, you're only a couple steps away from regaining the convenience of the Mazda key fob for your Redondo Beach travels. See below for detailed instructions on how to open a Mazda key fob and how to change a battery in a Mazda key fob with the South Bay Mazda service department specialists.
How to Change the Battery in Mazda Key Fob: What You'll Need
Whether you want to know how to open the Mazda6 key fob or a key fob from any of the new Mazda fleet, you'll need a few things before you get started:
A replacement battery (CR2025 battery)
Your Mazda key fob
Tape to wrap around a very small flat head screwdriver to prevent scratches
How to Open the Mazda Key Fob: Step by Step
Ultimately the most time-consuming step of learning how to open the Mazda6 key fob is getting your replacement battery from your Mazda parts department. Even that, however, is only a few clicks away, and with Mazda service coupons, your next visit can be even easier on your budget. See below for how to change the battery in the Mazda key fob once you have its replacement:
To remove the metal auxiliary key, press the button to release it as if you were using it to open your Mazda manually, then simply pull it away.
In some earlier models of the Mazda key fob, you'll need to insert the flat head into a small release tab in the key's recess to remove the key.
You should be able to see a small slot on either side of key fob case.
Pry open the case with the flathead screwdriver first on one side, and then on the other. Pull it apart gently.
This should remove the case. In the meantime, set aside the case somewhere you won't forget it.
Replacing Your Mazda Key Battery
With how to open the Mazda key fob out of the way, there are only a few more simple steps. See below for how to change the battery in the Mazda key fob:
Remove the battery cap. Bear in mind where you place it.
Without damaging the small rubber ring that the battery rests on, remove the now fully exposed Mazda key fob battery.
Take your new replacement battery and set it with the positive side (+) upright, facing you, in its place.
Return the battery cover to its proper place, and then reattach both sides of the key fob case. Press until you hear them click into place.
While Mazda service coupons are always available to help keep your Manhattan Beach Mazda in top condition, you won't need them if you prefer to trust your key fob replacement with the service center experts.
Get to know your Mazda With South Bay Mazda
Now that you know how to open the Mazda6 key fob or key fob for your Mazda of choice out of the way, you can get back to the utmost convenience of your systems as you head out to your Hawthorne destination. Feel free to check out more of our South Bay Mazda expert service tips for making the most of your new Mazda, or simply contact us to learn more about your Mazda systems, how to jump start a car, and more. Also, don't forget to explore our parts specials or financing and Mazda service coupons to save while you hit the open road.
More From South Bay Mazda
The 2020 Mazda CX-5 reviews are in. With an "8.6" from U.S. News, a "10" from Car and Driver, and an "8.1" from Edmunds.com, Redondo Beach and Manhattan Beach drivers would be remiss not to take this landmark crossover out for a test drive in Torrance. Read the South Bay Mazda collated Mazda CX-5 review, and then fill…

Searching for a new crossover SUV that will bring plenty of power to your Redondo Beach commutes without sacrificing fuel-efficiency? The 2020 Mazda CX-3 was made for you, offering competitive specs across the lineup. Get all the details on the new Mazda CX-3 gas mileage with South Bay Mazda, then visit us for a test drive near Manhattan Beach!…

While taking a virtual test drive to experience the new Mazda CX-9 interior is a great option, the team at South Bay Mazda has put together a helpful guide to outline the new innovative technology, high-end materials, and spacious Mazda CX-9 dimensions. Learn more about this Mazda 3-row SUV and all it has to offer you and…