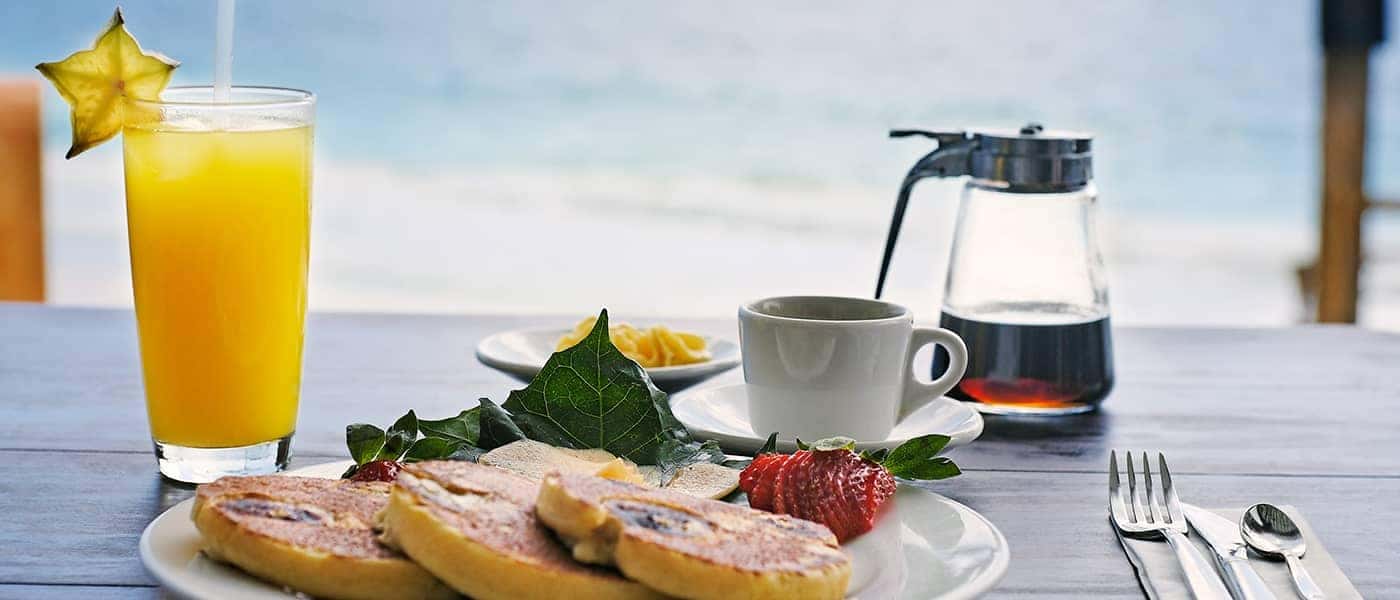 ---
If you're hunting down the best breakfast restaurants in Manhattan Beach, we at South Bay Mazda can help. Here are a few of our local favorites where you can order something truly scrumptious while enjoying the fresh air and sunshine.
The Kettle
The Kettle has been a famous Manhattan Beach-local restaurant since 1973 and hasn't died down in popularity since. Enjoy a big breakfast platter, something lighter like a breakfast burrito or even choose something different like their Buttermilk Honey Fried Chicken & Biscuits. There's plenty to satisfy every taste bud.
Uncle Bill's Pancake House
Enjoy some delicious pancakes with an ocean view on a bright and sunny day. No matter what you're hungry for, you can't go wrong with some of the best breakfast Manhattan Beach has to offer at Uncle Bill's Pancake House.
Ocean View Cafe
More ocean views and great breakfast can be had at Ocean View Cafe. As far as Manhattan Beach breakfast restaurants go, this place is top notch, serving Mediterranean-style breakfast to Hawthorne beach-goers. Check out their menu and get ready to fill up on delicious food while enjoying the sun and waves.
The Local Yolk
Famous for their omelettes, the Local Yolk offers plenty to the early risers and breakfast eaters of all sorts. At this beach cafe, you can also pair your meal with a tea, juice, or coffee variation. They have all sorts of caffeine options from a Latte to Allegro's Finest Fresh-Brewed Organic Coffee.
North End Caffe
With plenty of uniquely blended flavors as well as an abundance of coffee options at North End Caffe, why would you want to have breakfast anywhere else? This is one of the best breakfast spots in Manhattan Beach. Visit today for something new!
Eat Local with South Bay Mazda
From breakfast in Manhattan Beach to Mexican restaurants in Culver City, South Bay Mazda can help you find some great places to get a bite to eat. We can also recommend some fun things to do in Manhattan Beach, great floral shops, breakfast spots in Redondo Beach, and the best spots to watch the sunset for an unforgettable date night. Contact South Bay Mazda, your local Mazda dealer, to learn more!