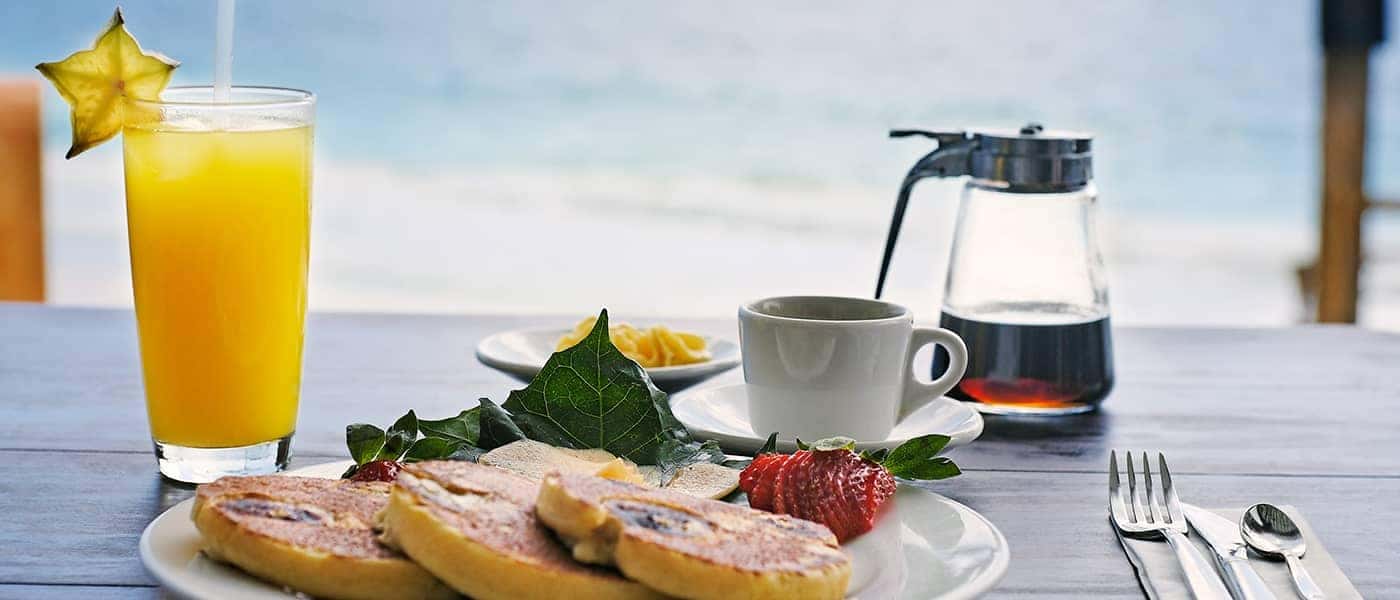 ---
If you're hunting down the best breakfast restaurants in Manhattan Beach, the staff at South Bay Mazda are experts on the subject. If you're a Hermosa Beach resident looking for an undiscovered gem of a brunch spot just down the street, read on to learn about the breakfast joints in Manhattan Beach with truly scrumptious options. While you're here, don't forget to check out our guide on things to do around Redondo Beach!
The Kettle
The Kettle has been a famous Manhattan Beach-local restaurant since 1973 and hasn't died down in popularity since. Enjoy a big breakfast platter, something lighter like a breakfast burrito, or even choose something different like their Buttermilk Honey Fried Chicken & Biscuits. There's plenty to satisfy every taste bud. With a large patio, we recommend brunching outside on a lovely Sunday.
Uncle Bill's Pancake House
Enjoy some delicious pancakes with an ocean view on a bright and sunny day. No matter what you're hungry for, you can't go wrong with some of the best breakfast Manhattan Beach has to offer at Uncle Bill's Pancake House. Beachside patio seating abounds.
Ocean View Cafe
More ocean views and a great breakfast can be had at Ocean View Cafe. As far as Manhattan Beach breakfast restaurants go, this place is top-notch, serving Mediterranean-style breakfast to Hawthorne beach-goers. Check out their menu and get ready to fill up on delicious food while enjoying the sun and waves.
Two Guns Espresso
Founded by two New Zealanders in 2011 who were determined to bring Kiwi cuisine to the South Bay, Two Guns Espresso is an experience you don't want to miss. With their own premium double bean espresso blend developed in collaboration with Dillanos Coffee Roasters, they have one of the best roasts in town. Be sure to sit on the patio out front, so you can enjoy a temperate sea breeze while you eat.
Sloopy's
From the Tofu Kale Scramble to the Duck Confit Hash, Sloopy's offers Manhattan Beach locals a breakfast menu that has something for everyone. From adventurous dishes for foodies to diverse vegan and vegetarian options and the classics for those just looking to drop in for a simple breakfast on their way to the beach, Sloopy's has your bases covered. Best of all, Sloopy's is right off the beach and features a beautiful garden you can hang out in while you wait for your food.
The Local Yolk
Famous for their omelets, the Local Yolk offers plenty to the early risers and breakfast eaters of all sorts. At this beach café, you can also pair your meal with a tea, juice, or coffee variation. They have all sorts of caffeine options from a Latte to Allegro's Finest Fresh-Brewed Organic Coffee. With outdoor seating, your pets are more than welcome to brunch with you at the Yolk.
North End Caffe
With plenty of uniquely blended flavors as well as an abundance of coffee options at North End Caffe, why would you want to have breakfast anywhere else? This is one of the best breakfast spots in Manhattan Beach. Visit today for something new! Patio seating is available.
Eat Local with South Bay Mazda
From breakfast in Manhattan Beach to Mexican restaurants in Culver City, South Bay Mazda can help you find some great places to get a bite to eat. We can also recommend some fun things to do in Manhattan Beach, great floral shops, breakfast spots in Redondo Beach, and the best spots to watch the sunset for an unforgettable date night. Contact South Bay Mazda, your local Mazda dealer, to learn more by calling (310) 974-8177.